Learn to Breathe at Club La Santa Lanzarote (for everybody)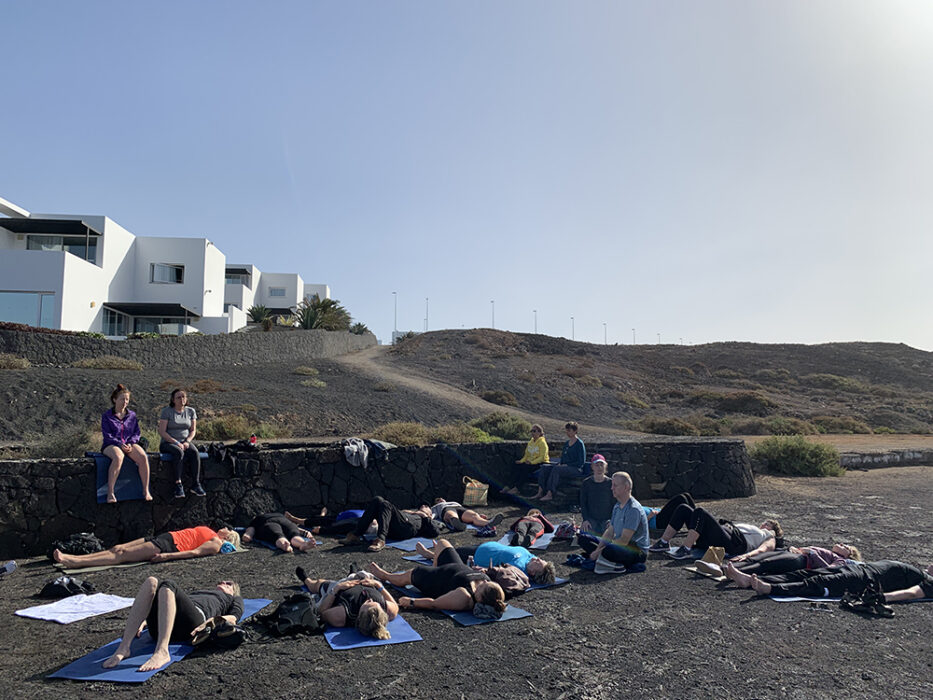 Learn to Breathe at Club La Santa Lanzarote 23.-29. September 2022
– a very special and unique event, you have never met before!
Learn how to optimize your breathing with breathing expert, Lotte Paarup. Lotte has put together an exciting week where you will be working with your breathing. At the end of the week you should be filled up with energy and a sense of calm in your body.
The training
Lotte works with natural breathing, and she has a reputation for speaking to everyone, and conveying her messages in an inspiring, but down-to-earth way.
The event is for everybody, regardless of any experience. What you will learn on this event, can end up being one of the best personal gifts, which you can use for the rest of your life both privately and at work. You will also get a lot out of the event if you are a therapist or instructor yourself.
You will learn MUCH more about your breathing and you get tools that you can use later in life in all kinds of situations. You are guaranteed a week that will treat your body and mind in perfect surrounding on Lanzarote. Remember to bring warm clothes, as it can be a bit chilly in the early mornings.
NOTE, this event is taught in English throughout.
The teaching takes place primarily outdoors, but a few hours can take place indoors.
Lotte Paarup
is a trained physiotherapist and owner of the company "Den Intelligente Krop" (The intelligent body), which consists of an online store as well as a Pilates and rehabilitation studio among other things. Breathing is Lotte's core area and she is super excited to teach you during this event. She has made television and published a large number of books and DVDs about exercise, health and well-being for the whole family – including 3 books and 2 DVDs about breathing. Lotte is a popular speaker with breathing as a topic, where she manages to convey her message in a very down-to-earth and lively way. Lotte also holds a number of courses for therapists on breathing. You can read much more about Lotte's work at www.åndedrættet.nu, where you will find lots of good advice for your breathing (The website is in Danish).
Book your place now!
The price is €130, including all activities in the programme and and a special event t-shirt.
Places are limited, early booking is advisable to avoid disappointment. Please note that the camp is restricted to guests staying at Club La Santa.
From time to time, there are not enough participants in an event to ensure that everyone can enjoy a good experience, in which case we reserve the right to cancel. This happens rarely and should this occur you would be refunded the full amount of the event.
If you have any questions regarding the event, please send an email to eventweeks@clublasanta.com.