Breathing information in English
Here you will find  little bit of information and exercises etc. in English.
Please scroll aaaaalll the way down this page to find all information in English.
And sorry for Danish information around.
Very soon I will be able to meet you on my new international webpage 3Dbreath.com
I welcome all English speaking into my passion; making the world breathe just a little bit better, teaching how simple and easy it is.
Hearty 3-Dimensional Breaths from Lotte 💜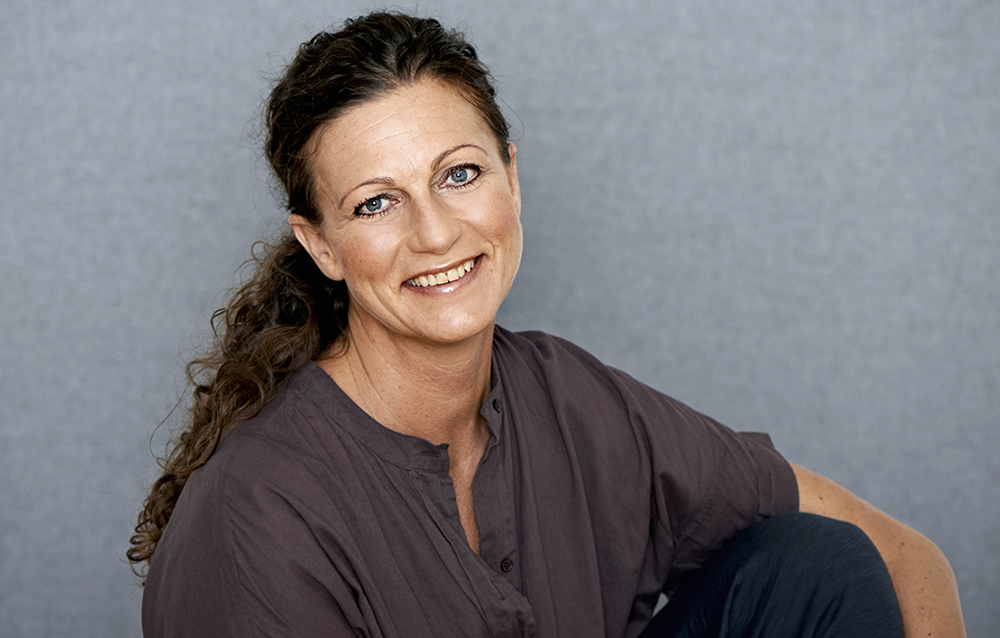 A little about me (Lotte Paarup) and my work
Lotte Paarup is a physiotherapist and expert in Breathing Therapy. Lotte works with the Optimal Rhythmic 3-dimensional Breath.
Lotte's Breathwork is about the breath in you, the movements around the breath, and how you can optimize this from scratch. To be able to live and breathe. To optimize your breath, to be able to breathe through every single task in life.
Lotte's work is not about controlling performance and achieving a number, or a specific goal. Her approach to breathing is very concrete and forms the basis for you to work further in more advanced breathing techniques.
So opening the breath and freeing up your airways is her specialty. She uses simple exercises, that addresses the tissue, the fascia, the nervous system and Vagus nerve. She works in a lot of different ways on the floor, on chairs etc, and with or without equipment.
Lottes background is a former Handball Player, Fitness Trainer, and after being a Physiotherapist in 1998 she started the travel around exercise and therapy. Now since the last 12 years she worked with the breath as the main topic. Her work is well known in Denmark, and she has been doing books, DVD's, and online programs about breathing.
Since 2020 she started her own Breath School for professionals.
Join my English newsletter
and get news, videos and releases directly into your mailbox, from me. You can sign off anytime.


<br>
Podcast about Breathing
Here I will give you a few of my favorite Exercises
Here you can listen to very nice Breath Talks with James Nestor and Anders Olsson
Listen to a conversation with two of the biggest breathing nerds.
Here are some videos talking about Diaphragm and Core connection
Presented by one of my big inspirators Eric Franklin from the Franklin Method.
Booking, contact, questions etc.
If you want to book me for courses, event, lectures or whatever an idea you might have?
I also give Personal Breath sessions online.
Please contact me at info@aandedraettet.nu
Breath mantra 💜
Breathe in and feel life coming
Exhale and let life flow
Let the break nurture and nurse you
Breathe in and feel the fullness of life
Exhale and let life grow
Let the break fill you with peace
Breathe in and let life caress you
Exhale and let go of life
Let the pause put the time on hold
Start over…